I may be wrong but pretty sure this is the house UBL was killed in. you can see how close this guy was living to a facility suppose to be the Pakistan Military Academy. He was right under their noses. Hard to believe no one knew of this. I located the compound which looks much like what is being shown on TV now (Sunday) and the coordinates are
34 11 15.76 N 73 14 33.18 E .
I have seen this relationship shown no where in the media so thought I would put it here. If I'm wrong I'm wrong but it is what I believe to be the scene. Just click on the photo to enlarge.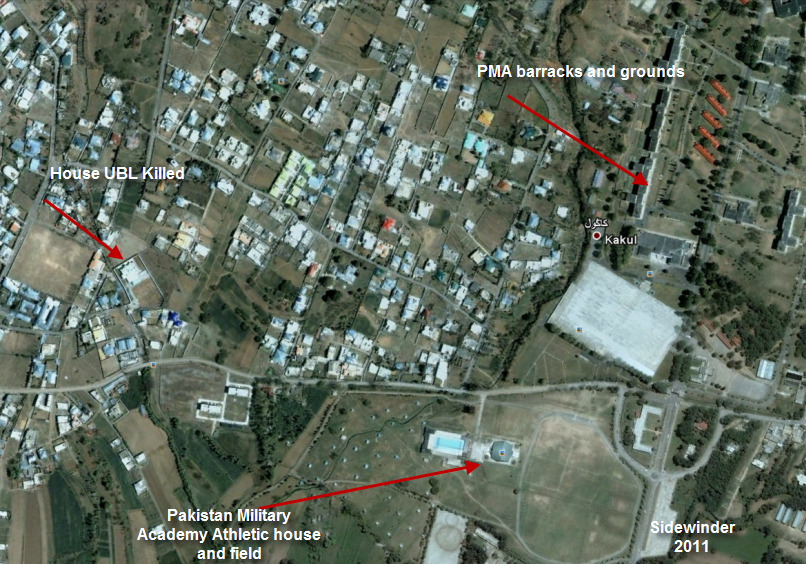 And zoomed in......